Games, games, and games! by Sanna Kopra who participated Module A, September 2021 in Slovenia
Finally, it was September 2021 and Circus Trans Formation social circus training program started in beautiful Slovenia. After one and a half years of waiting and living in a "Covid bubble" in Finland, I was more than excited and ready to start the training session.
The CTF 6, module A took place at Zelimlje, Ljubljana in Slovenia. The trainers for the module A were my colleagues from Finland: Kamilla Nisso and Jarmo Humalajärvi.
The training week was hosted by the local youth circus SKALA and Cirkus Fuskabo. 22 participants from 13 different countries and 14 different nationalities got together to be part of the CTF6 training program (from Slovenia, Montenegro, Finland, Belgium, Germany, Russia, Italy, Turkey, Syria, Palestine, Ireland, Czech Republic, Luxembourg, Austria)
During the week we learned about the context of social circus, and its target groups and needs. We also discovered and learned different kind of methods to use in our training programs. Other topics were building up partnerships, values, and the importance of communication. Cultural and body-awareness were also discussed and developed during the program. 
In the beginning of the week, we also had a chance to visit the "Minibus of Joy". Twice a week, children from the neighbourhood can try out circus and other activities in a local park in Ljubljana. This circus training was organised every week by SKALA organisation. It was a nice experience to meet and play with the local kids.
The training week was also very playful. We played many amazing games during the days and had circus workshops in the evenings. Participants were teaching each other juggling, acrobatics, dancing, and handstand. Days were long and intense, but at the same time very interesting and fun.
Even if the schedule was fully booked, there was some time to see the historical city of Ljubljana during the week. We also visited the absolutely mesmerising Lake Bled the last day. What a perfect way to end the week!
I got inspired and lots of perspective during the five CTF 6 training days. I understood the meaning of social circus and how important it is to share the knowledge between trainers and different cultures. It was amazing to see enthusiast and motivated participants from different cultures coming together in Slovenia.
How to care and share in a creative way our experiences within the social circus. We all shared the common language, circus! What a week it was, thank you everybody!
Looking forward for the next Module B in Finland. –Sanna
Text: Sanna Kopra, teacher at Sorin Sirkus
Editing: Lari Aaltonen & Eveliina Saxman
The following two tabs change content below.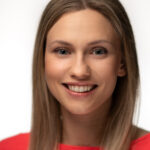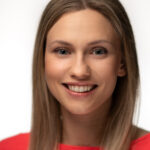 Latest posts by Eveliina Saxman (see all)